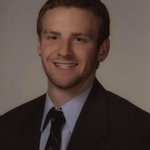 ArchiNERD
Hi! I'm andy. I'm an interior designer. When I'm not designing retail environments, I'm taking pictures, or painting, or doing something to feed my creative appetite. I'm in love with design and live to find the beauty in everything. Thanks for stopping by!! For other designs not featured on Society6, Check these out: FLICKR: http://www.flickr.com/photos/33341086@N05/ BEHANCE: http://www.behance.net/DrakeCreativeDesign ArchiNERD joined Society6 on October 26, 2011
More
Hi! I'm andy. I'm an interior designer. When I'm not designing retail environments, I'm taking pictures, or painting, or doing something to feed my creative appetite. I'm in love with design and live to find the beauty in everything.
Thanks for stopping by!!
For other designs not featured on Society6, Check these out:
FLICKR: http://www.flickr.com/photos/33341086@N05/ BEHANCE: http://www.behance.net/DrakeCreativeDesign
ArchiNERD joined Society6 on October 26, 2011.
Pillows by ArchiNERD
44 results
Filter
Department

Dept

Pillows & Bedding