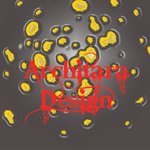 ArchitaraDesign
I created Architara Design in 2008 and have grown the company to include all the types of art and photography that my husband and I enjoy creating. All art and metal work is done locally, in our shop, in Riverside, CA. We can design art that will fit your needs, wants, and imagination. All photography is designed to your fit around your creativity and ideas. Some of our popular items include: Custom Bottle Opener Batman Bottle Opener Superman Bottle Opener Death Star - Star Wars Bottle Opener Football Teams Bottle Opener Custom Signs Business Signs Pomeranian Signs Address Signs Company Logo Signs Metal Bugs- Yard Art 3-D Metal Spider 3-D Metal Butterfly 3-D Metal Ant Tribal Metal Butterfly ArchitaraDesign joined Society6 on September 30, 2013
More
I created Architara Design in 2008 and have grown the company to include all the types of art and photography that my husband and I enjoy creating. All art and metal work is done locally, in our shop, in Riverside, CA. We can design art that will fit your needs, wants, and imagination. All photography is designed to your fit around your creativity and ideas.
Some of our popular items include: Custom Bottle Opener Batman Bottle Opener Superman Bottle Opener Death Star - Star Wars Bottle Opener Football Teams Bottle Opener
Custom Signs Business Signs Pomeranian Signs Address Signs Company Logo Signs
Metal Bugs- Yard Art 3-D Metal Spider 3-D Metal Butterfly 3-D Metal Ant Tribal Metal Butterfly
ArchitaraDesign joined Society6 on September 30, 2013.