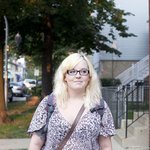 Ariana Rose Photography
BIO Originally from Austin, TX, Ariana Rose Price attends Columbia College Chicago to receive her BFA in Photography. She started in photography in 2008 taking a beginners black and white darkroom course at Dougherty Arts Center in Austin. After that she proceeded to take various courses to advance her skill and talent. These courses included advanced black and white darkroom, photojournalism, newspaper, and the many photo courses at CCC. While enrolled in school, Ariana works at an open computer lab on campus helping other students with their work and the use of the Creative Suite programs. She also works as the Assistant Gallery Director for Gallery Pixelated, an online gallery that displays new and note worthy artwork. Ariana continues to produce new work and expand her knowledge and skills in photography. ACHIEVEMENTS *Excellence at Feature Page Design at Texas Association of Journalism Educators Fall 2009​ *"Abandoned" photograph displayed in Columbia College Chicago Darkroom Display Cases for Foundations of Photography II Exhibit Fall 2011​ *"Sweat-14" photograph displayed in Columbia College Chicago 11th Floor Display Cases for Digital Printing Workshop Exhibit Spring 2012 *Selection of "Zoo Series" photographs published on Gallery Pixelated , an online gallery, October 2012 Ariana Rose Photography joined Society6 on December 7, 2012
More
BIO Originally from Austin, TX, Ariana Rose Price attends Columbia College Chicago to receive her BFA in Photography. She started in photography in 2008 taking a beginners black and white darkroom course at Dougherty Arts Center in Austin. After that she proceeded to take various courses to advance her skill and talent. These courses included advanced black and white darkroom, photojournalism, newspaper, and the many photo courses at CCC. While enrolled in school, Ariana works at an open computer lab on campus helping other students with their work and the use of the Creative Suite programs. She also works as the Assistant Gallery Director for Gallery Pixelated, an online gallery that displays new and note worthy artwork. Ariana continues to produce new work and expand her knowledge and skills in photography.
ACHIEVEMENTS *Excellence at Feature Page Design at Texas Association of Journalism Educators Fall 2009​ *"Abandoned" photograph displayed in Columbia College Chicago Darkroom Display Cases for Foundations of Photography II Exhibit Fall 2011​ *"Sweat-14" photograph displayed in Columbia College Chicago 11th Floor Display Cases for Digital Printing Workshop Exhibit Spring 2012 *Selection of "Zoo Series" photographs published on Gallery Pixelated , an online gallery, October 2012
Ariana Rose Photography joined Society6 on December 7, 2012.