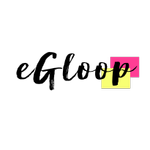 Arsalanes
My specialties are Matte painting and Compositing and at the same time I have a passion for Motion Graphic and Digital Illustration.I moved to Dubai eight years ago to finish my secondary studies and familiarize myself with the structure of media industries, which were growing rapidly there.During that time I continued to improve my skills by working with few softwares, such as Photoshop and Corel Painter and some video editing software like Adobe Premiere and After effects. At the same time I volunteered for advertisement studios and published some of my illustrations and photo manipulations Artworks.
I have been living in Vancouver, Canada for the last four years and studied 3D- modeling at the Art Institute of Vancouver and I am currently studying VFX for film and animation at Capilano University. During the past four years I got more passionate about Digital Illustration, Matte Painting, Motion Graphic, Compositing and 3D modeling.
At 2015 my resume starts to get more commercial and I build up an advertisment video portfolio.Currently, I am working on few adand promotional videos and a few of my own projects.I am always looking for good ideas, creative people, and more experiences.
Read more