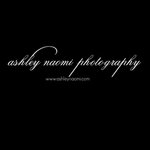 ArtbyAshleyNaomi
Professional photography by Ashley Naomi Customized Artwork for Homes and Businesses Ashley Naomi provides each customer and many interior designers, decorators and stagers with photographic artwork that is customized and unique to them and complements the area in which they will be displayed. From Floral artworks to street art. Her work screams intense colors and exposes true individuality, flaunting the different characteristics of each piece of artwork she produces. These unique fine art prints are a vibrant addition any room or office. Each piece is Beautiful and Unique. If you would like a complimentary photography consultation please Contact Me ArtbyAshleyNaomi joined Society6 on July 2, 2014
More
Professional photography by Ashley Naomi
Customized Artwork for Homes and Businesses
Ashley Naomi provides each customer and many interior designers, decorators and stagers with photographic artwork that is customized and unique to them and complements the area in which they will be displayed.
From Floral artworks to street art. Her work screams intense colors and exposes true individuality, flaunting the different characteristics of each piece of artwork she produces. These unique fine art prints are a vibrant addition any room or office. Each piece is Beautiful and Unique.
If you would like a complimentary photography consultation please Contact Me
ArtbyAshleyNaomi joined Society6 on July 2, 2014.
ArtbyAshleyNaomi's Store
28 results
Filter