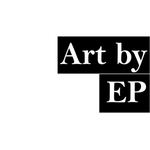 ArtByEP
EP is an independent artist/illustrator based in Brisbane, Australia. She creates art in print and online to suit a range of uses including greeting cards, food&wine, literary and music. Obsessed with horses and drawing since an early age, EP spends most days alternating between working as a stablehand, learning how to sword fight, and drawing. When she takes a break, she can be found walking her border collie. In 2013, EP spent nine months in the Blue Mountains working as a jillaroo. She encountered various wildlife during her adventures including echidnas, brumbies, kangaroos and the occasional tourist. Her skills cover illustration and graphic design. She enjoys creating simple, beautiful work. ArtByEP joined Society6 on December 18, 2014
More
EP is an independent artist/illustrator based in Brisbane, Australia. She creates art in print and online to suit a range of uses including greeting cards, food&wine, literary and music.
Obsessed with horses and drawing since an early age, EP spends most days alternating between working as a stablehand, learning how to sword fight, and drawing. When she takes a break, she can be found walking her border collie.
In 2013, EP spent nine months in the Blue Mountains working as a jillaroo. She encountered various wildlife during her adventures including echidnas, brumbies, kangaroos and the occasional tourist.
Her skills cover illustration and graphic design. She enjoys creating simple, beautiful work.
ArtByEP joined Society6 on December 18, 2014.