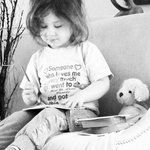 Art by Kids
Kids + Art = LOVE. Kids Art Love brings you beautifully simple Art by Kids, full of meaning, totally cute, and infused into modern products with a touch of Love: 5% of every profit is always donated to Save the Children foundation. Art by Kids = Art for Kids. Art by Kids joined Society6 on January 3, 2013
More
Kids + Art = LOVE.
Kids Art Love brings you beautifully simple Art by Kids, full of meaning, totally cute, and infused into modern products with a touch of Love: 5% of every profit is always donated to Save the Children foundation.
Art by Kids = Art for Kids.
Art by Kids joined Society6 on January 3, 2013.
Hoodies by Art by Kids
6 result
Filter