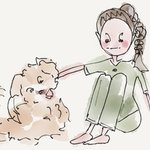 Lisa Lown
Thank you for taking the time to look at my artwork. My name is Lisa Lown and I live in Surrey, UK. I have been drawing and doodling since a young girl... nothings changed and today at age 45 I still draw like a child inspired by my dancing school years and my love of ballet. Nothing makes me happier than sharing my art with you. Lisa Lown joined Society6 on February 27, 2016
More
Thank you for taking the time to look at my artwork. My name is Lisa Lown and I live in Surrey, UK. I have been drawing and doodling since a young girl... nothings changed and today at age 45 I still draw like a child inspired by my dancing school years and my love of ballet.
Nothing makes me happier than sharing my art with you.
Lisa Lown joined Society6 on February 27, 2016.
Lisa Lown's Store
31 results
Filter