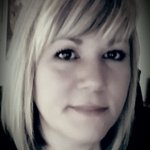 Art by Monica
Greetings! My name is Monica Stadalski and I'm the founder of Art by Monica - an art and illustration brand. I love working with color, and incorporating nature & mysticism into my brand. I also run an Etsy Shop with my mother called "Side by Side Studio" for baby quilts that my mother creates and other artwork that can't be found here. My goals in this lifetime include eating my way across the globe (total foodie), watching as many Skillshare classes as I can, I'm a bit of junkie...collecting more art supplies and bringing my art into the world. You can find me online at the links below. Portfolio: http://www.artbymonica.com / / / Social: http://instagram.com/artbymonica70 https://www.facebook.com/artbymonica/ / / Mine & my mom's Etsy shop "Side by Side Studio": https://www.etsy.com/shop/SideBySideStudio/ / /Send me an Email: monica@artbymonica.com Art by Monica joined Society6 on March 13, 2017
More
Greetings! My name is Monica Stadalski and I'm the founder of Art by Monica - an art and illustration brand. I love working with color, and incorporating nature & mysticism into my brand. I also run an Etsy Shop with my mother called "Side by Side Studio" for baby quilts that my mother creates and other artwork that can't be found here. My goals in this lifetime include eating my way across the globe (total foodie), watching as many Skillshare classes as I can, I'm a bit of junkie...collecting more art supplies and bringing my art into the world. You can find me online at the links below.
Portfolio: http://www.artbymonica.com / / / Social: http://instagram.com/artbymonica70 https://www.facebook.com/artbymonica/ / / Mine & my mom's Etsy shop "Side by Side Studio": https://www.etsy.com/shop/SideBySideStudio/ / /Send me an Email: monica@artbymonica.com
Art by Monica joined Society6 on March 13, 2017.