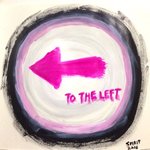 Spirit
I love to create fun, light art influenced by music, spirituality and life to provoke reflection and contemplation. I use words and colour to express my thoughts. Currently I have two collections that I'm working on: 1. Songs Speak Louder Than Words, which is art adopted from (what I believe to be) powerful messages in popular songs; and 2. Verbal Garden, which attempts to relay messages about spirituality and life through words used in my paintings. Spirit joined Society6 on January 5, 2016
More
I love to create fun, light art influenced by music, spirituality and life to provoke reflection and contemplation.
I use words and colour to express my thoughts.
Currently I have two collections that I'm working on: 1. Songs Speak Louder Than Words, which is art adopted from (what I believe to be) powerful messages in popular songs; and 2. Verbal Garden, which attempts to relay messages about spirituality and life through words used in my paintings.
Spirit joined Society6 on January 5, 2016.
Spirit's Store
13 results
Filter