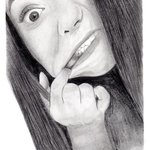 ArtBySydO
Hi. My name is Sydney and I am 18 years old. For the past year, I have been distributing my art work through websites such as Etsy, Society6 and now Zazzle (links will be below). I also currently distribute personalized art work in person. For as long as I can remember, I have been exercising my entrepreneurial ways and passion by attempting to distribute my artwork around the world. Though I know how difficult it is to become a valued artist, knowing there are people out there who appreciate my work makes me motivated to continue to improve my skill and stick with my passion. I hope you enjoy looking at my art as much as I enjoy creating it! Sydney https://www.etsy.com/shop/ArtBySydO http://www.zazzle.com/artbysydo/products ArtBySydO joined Society6 on May 15, 2016
More
Hi. My name is Sydney and I am 18 years old. For the past year, I have been distributing my art work through websites such as Etsy, Society6 and now Zazzle (links will be below). I also currently distribute personalized art work in person. For as long as I can remember, I have been exercising my entrepreneurial ways and passion by attempting to distribute my artwork around the world. Though I know how difficult it is to become a valued artist, knowing there are people out there who appreciate my work makes me motivated to continue to improve my skill and stick with my passion. I hope you enjoy looking at my art as much as I enjoy creating it!
Sydney
https://www.etsy.com/shop/ArtBySydO http://www.zazzle.com/artbysydo/products
ArtBySydO joined Society6 on May 15, 2016.