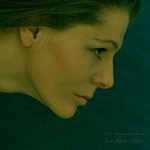 Artemio Studio
Hello :-) My name is Aneta and I am a graphic designer. I love photography, illustration, graphic design. I am passionate about building branding and visual identity for businesses and I am especially interested in creating logos.
Join on: FACEBOOK https://www.facebook.com/Aneta-Artecka-Rudny-109763612407748/timeline GOOGLE PLUS https://plus.google.com/+Artemiostudio TWITTER https://twitter.com/artemiostudio INSTAGRAM https://www.instagram.com/artemiostudio/
All images © Artemio Studio. It is unlawful to copy, edit, display or redistribute copyrighted images without permission.
Write to me or send me a pic if you bought some of my work :) hello@artemiostudio.pl
💌
Thank you! Aneta
Read more