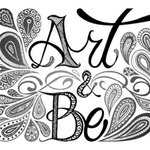 Art & Be
Website : www.artetbe.com Facebook : http://www.facebook.com/artetbe Twitter: http://twitter.com/artetbe Je suis une artiste française, j'aime créer et apprendre de tout, de nouvelles expériences. C'est pourquoi j'aime refléter personnalité et mes ressentis à travers mes crayons, stylos, ma peinture, etc. Prenez le temps de les appréciez ou de m'en faire part par vos commentaires. I'm a french artist and like creating and learn of everything and new experiences. That's why I like to reflect my personality and my feelings through, pencils, pens, paint, and so on. All rights reserved © Art et Be - Sabrina Beretta Art & Be joined Society6 on August 1, 2014
More
Website : www.artetbe.com Facebook : http://www.facebook.com/artetbe Twitter: http://twitter.com/artetbe
Je suis une artiste française, j'aime créer et apprendre de tout, de nouvelles expériences. C'est pourquoi j'aime refléter personnalité et mes ressentis à travers mes crayons, stylos, ma peinture, etc. Prenez le temps de les appréciez ou de m'en faire part par vos commentaires.
I'm a french artist and like creating and learn of everything and new experiences. That's why I like to reflect my personality and my feelings through, pencils, pens, paint, and so on.
All rights reserved © Art et Be - Sabrina Beretta
Art & Be joined Society6 on August 1, 2014.