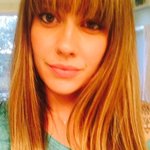 TheVividProject
Hi!
My name is Raesha. I'm a self-taught artist from Austin, Texas. I'm happily married to Marine Corps Veteran Kyle Barfuss, and together we have a beautiful little boy named Brandon.
After working 10 years in the medical field, and the birth of my son I decided to pursue my passion and love for art. I first began painting abstract landscapes with acrylic mediums, and then later transitioned to oil paints. I truly enjoy the process of creating and making beautiful things.
Recently, our son was diagnosed with Autism. With Brandon's new autism diagnosis I took a year off from creating to focus on my family's well being. I'm happy to say that Brandon is doing well, and continues to work hard everyday. My son is my biggest motivator and hero.
I hope that my art inspires you to dream big and follow your heart. ALL SALES ARE DONATED TO: Autism Research and to help those within the Autism community :) For more information about Autism please visit: www.vividproject.org
Read more
Prints by TheVividProject
8 results
Filter