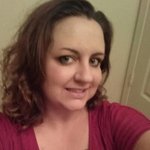 Leslie Walker
Phoenix, Arizona based artist who loves working with bright colors and sometimes mixes it up with detailed line work. You can find me illustrating, painting, and teaching classes in my Phoenix studio in the Uptown Arts District. Most First Fridays and Second Fridays I am at art walks selling my originals and hand painted unique jewelry. Leslie Walker joined Society6 on March 23, 2016
More
Phoenix, Arizona based artist who loves working with bright colors and sometimes mixes it up with detailed line work.
You can find me illustrating, painting, and teaching classes in my Phoenix studio in the Uptown Arts District. Most First Fridays and Second Fridays I am at art walks selling my originals and hand painted unique jewelry.
Leslie Walker joined Society6 on March 23, 2016.
Leslie Walker's Store
65 results
Filter