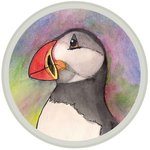 Art Liberates
About Art Liberates
Art Liberates is a for-profit company that strives to give financial support to non-profit organisation, HOPE Worldwide Malaysia. We do this through the sale of socially responsible art- professional prints generously donated by artist Nadiah Najib. This initiative, through which 50% of profits earned are donated to HOPE Worldwide Malaysia, allows Nadiah Najib the opportunity to showcase her talent and give back at the same time while also providing consumers with the ability to help make a difference in the world.
(Please follow us on Facebook: https://www.facebook.com/pages/Art-Liberates/199163000199041 )
About HOPE Worldwide Malaysia
HOPE Worldwide is an international, non-profit, non-religious organization established throughout the world. Its work focuses on Health, Children, Education & Volunteerism Program aiming to improve the lifestyle of needy families. Please find out more about the wonderful work HOPE Worldwide Malaysia is doing on its official website.
(Source: http://www.hopeww.org.my/)
About Nadiah Najib
Nadiah Najib is an artist, an architect, a guitarist, a dreamer, an ice cream enthusiast and above all the Chief Giver of Art Liberates. She is very passionate about art and helping people that spurred the start of Art Liberates.
Read more
Art Liberates's Store
Filter