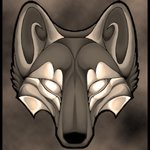 ArtOfYote
I was born on November 23, 1983 in the capitol of Missouri, and currently live in Washington State. We share our home with a shetland sheepdog named Yoyo, a 10 year old black cat named Mushoo, a fat cat named Buddy, and a beta fish named Sharkie. My fiance, Scott, and I have a beautiful baby girl together named Elizabeth. I am a self taught traditional artist using mediums such as colored pencil, watercolor, acrylic, and gouache. Want updates regularly? Check out ArtOfYote on Facebook! www.facebook.com/ArtOfYote www.ArtOfYote.com ArtOfYote joined Society6 on June 19, 2015
More
I was born on November 23, 1983 in the capitol of Missouri, and currently live in Washington State. We share our home with a shetland sheepdog named Yoyo, a 10 year old black cat named Mushoo, a fat cat named Buddy, and a beta fish named Sharkie. My fiance, Scott, and I have a beautiful baby girl together named Elizabeth.
I am a self taught traditional artist using mediums such as colored pencil, watercolor, acrylic, and gouache.
Want updates regularly? Check out ArtOfYote on Facebook! www.facebook.com/ArtOfYote
www.ArtOfYote.com
ArtOfYote joined Society6 on June 19, 2015.