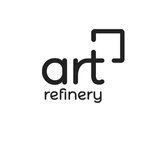 Art Refinery
Art Refinery is an online gallery website which showcases a unique range of affordable art prints and graphic posters by some of the world's most talented artists. Our aim is to help art lovers like you help find a perfect piece of art to buy online - art that is decidedly different, eclectic and compelling. Art Refinery joined Society6 on March 1, 2014
More
Art Refinery is an online gallery website which showcases a unique range of affordable art prints and graphic posters by some of the world's most talented artists.
Our aim is to help art lovers like you help find a perfect piece of art to buy online - art that is decidedly different, eclectic and compelling.
Art Refinery joined Society6 on March 1, 2014.