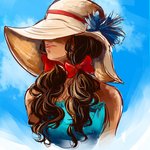 Arts for Hope
Hello! We are a San Diego-based charity foundation run by students with the aim of donating to low-income schools across the United States. All profit made on Society6 will be used for this cause. Our artists work very hard, so your help in realizing this goal would be immensely appreciated! Site: www.artsforhopefoundation.org Facebook: https://www.facebook.com/artisnotreal/ Arts for Hope joined Society6 on December 25, 2015
More
Hello! We are a San Diego-based charity foundation run by students with the aim of donating to low-income schools across the United States. All profit made on Society6 will be used for this cause. Our artists work very hard, so your help in realizing this goal would be immensely appreciated!
Site: www.artsforhopefoundation.org Facebook: https://www.facebook.com/artisnotreal/
Arts for Hope joined Society6 on December 25, 2015.