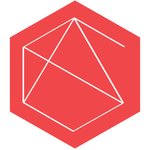 ASCasanova
Hi there. I am a Spanish designer based in the UK. I have always been passionate about design in all their forms and areas, from architecture to painting. That is the reason I have a background as Interior designer, and professional experience in Interior and Set design as well as in Graphics and Illustration. I happily take custom orders for any particular product, or even a full collection! If you have an idea in mind, for yourself or as a gift, just let me know. ​ I hope you enjoy my range of artwork for sale, but stay tuned, plenty more to come! www.ascasanova.com ©ASCasanova All rights reserved worldwide. All images are protected by copyright law and may not be copied, downloaded or used without permission ASCasanova joined Society6 on September 10, 2015
More
Hi there.
I am a Spanish designer based in the UK. I have always been passionate about design in all their forms and areas, from architecture to painting. That is the reason I have a background as Interior designer, and professional experience in Interior and Set design as well as in Graphics and Illustration.
I happily take custom orders for any particular product, or even a full collection! If you have an idea in mind, for yourself or as a gift, just let me know. ​ I hope you enjoy my range of artwork for sale, but stay tuned, plenty more to come!
www.ascasanova.com
©ASCasanova All rights reserved worldwide. All images are protected by copyright law and may not be copied, downloaded or used without permission
ASCasanova joined Society6 on September 10, 2015.