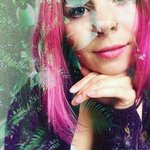 D U E N D E
"El duende is the spirit of evocation. It comes from inside as a physical/emotional response to art. It is what gives you chills, makes you smile or cry as a bodily reaction to an artistic performance that is particularly expressive." My name is Ashley Taylor Young and I am a Canadian musician and photographer. I love to learn, travel and cuddle animals. I shoot people and pets too. Please direct business inquires to: ashleytayloryounga@gmail.com Keep up with what I'm doing... Insta: @ashley_y9623 Youtube: https://www.youtube.com/channel/UCI2OjcsKd6rlgsJ75CEYJhg D U E N D E joined Society6 on August 30, 2016
More
"El duende is the spirit of evocation. It comes from inside as a physical/emotional response to art. It is what gives you chills, makes you smile or cry as a bodily reaction to an artistic performance that is particularly expressive."
My name is Ashley Taylor Young and I am a Canadian musician and photographer. I love to learn, travel and cuddle animals.
I shoot people and pets too. Please direct business inquires to: ashleytayloryounga@gmail.com
Keep up with what I'm doing...
Insta: @ashley_y9623 Youtube: https://www.youtube.com/channel/UCI2OjcsKd6rlgsJ75CEYJhg
D U E N D E joined Society6 on August 30, 2016.
D U E N D E's Store
37 results
Filter