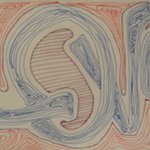 ASH-Studio
"I hope my art creates any and all kinds of feelings within you. I hope you feel happy, upset, amazement, love, hatred. If my art makes you feel something, than my work is a success. As you travel through my years, through my love life, I hope you will feel… alive. Thank you for being exactly who you are in my life." ~A. Seda Harunoglu
Born and raised in Istanbul, she captures the magic of Ottoman empires, the allure of Turkish delight, and the attraction of the Bosporus. Add to this her aunt's talented hands in painting, her father's brain in engineering and construction, and her mother's grace and you have the provocative art and works of A. Seda Harunoglu.
Harunoglu thrived in the richness of Turkey until she turned 18, switching lands to develop her talents at the University of Maryland Institute College of Art in Maryland. Upon graduation, she packed her brushes and ventured to the inspiring avenues of New York City, where she lives and works today. Since moving to New York, she has held 4 bar/gallery shows in couple lower east side bars as Essex 137, Sapphire, in Tribeca Sugar bar,and in Brooklyn. She still holds a position as an architect in the prestigious NY–based firm Joseph Pell Lombardi.
Her vast skill and talent also ventures beyond the artistic page, holding a title as a high brown belt in Tiger Shulmann's mixed martial arts dojo. After winning numerous MMA fights, she also teaches 3-4 for year old children how to find and hone their strength. You can also find her volunteering with kids on the weekends for Project reach youth (PRY).
Although settled in Brooklyn, NY, Harunoglu's inspiration remains global. She is a world traveler, lovingly called a "globe tracker" amongst her friends. Through explorations of far-off lands such as Cambodia, Tibet, and Kenya, she welcomes opportunities to absorb new cultures, enjoy the brilliance in the diversity of its people, take on new challenges, and discover beauties unseen. She brings this back to manifest in her colorful and vivid work, as a palimpsest of worlds and experiences rendered. Clearly living in the lines of her emotive writings, and lingering on the surface of every collage and painting, is the world through her eyes. When u enter her world you can find lines of arabic calligraphy, rich colors of Ottoman art, follow dervishes across the canvas, or simply trace a woman's body with her brush strokes. You will find a harmony of different textures and paints on the same canvas, or wood as she likes to mix and match. Harunoglu continues to evolve in everything she creates as new crafts constantly await her. With the help of close friend Anjanette Randolph, sewing has crept into her artistic realm, and the two have started their own company, A Squared Creations, offering custom made bags, clutches, and purses. "hope when you leave my page you got to know me a little, with every brush stroke , every color, painting, word , poem, with every idea. I can only wish that it got you curious about life and my art. i hope that you felt."
Love and Blessings.
A. Seda Harunoglu
Read more