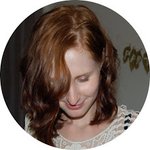 As Light As A Feather
While studying Medical Illustration, my appreciation for the human body grew as well as my love for the simplicity that is meant to be portrayed. Although ultimately not pursuing a career in the field, my love for both anatomy and line art has not wavered.
I am greatly fond of the use of line, not only for it's minimalistic nature but for it's ability to capture the nuances each object possesses through the use of detail and exaggeration.
Nature is this incredible force all around us and with it I am inspired. Some things that may inspire me are small things I may notice around me, like a single feather left on the ground while going for a walk or different kinds of animals I may have come in contact with or ones that are so unique they make me want to study them. With my work I try to accurately depict the subject I am studying although I may include a little of my own creativity in each piece to spruce it up a bit. But with each piece you will find an interesting approach to the way we see things.
I hope you enjoy my work and take a look around.
Enjoy and thanks for stopping by!
My blog: www.aslightasafeatherblog.blogspot.com
Read more
Tree Ring Cva_Hoody Rectangular Pillows by As Light As A Feather
9 results
Filter
Department

Dept

Pillows & Bedding

Products

Rectangular Pillows