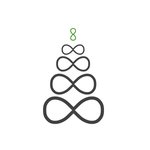 AtelierEight
AtelierEight is a physical and virtual studio for the Applied Arts. It provides a space for collaborations with/between other artists and professionals in the fields of the Applied arts, performing experimentation and manufacture. AtelierEight works to apply design, aesthetics and fine art concepts to functional objects or products for everyday use that can be multiplied or serve for commercial purposes. AtelierEight was founded by Adrian Abela. AtelierEight joined Society6 on October 21, 2014
More
AtelierEight is a physical and virtual studio for the Applied Arts. It provides a space for collaborations with/between other artists and professionals in the fields of the Applied arts, performing experimentation and manufacture.
AtelierEight works to apply design, aesthetics and fine art concepts to functional objects or products for everyday use that can be multiplied or serve for commercial purposes.
AtelierEight was founded by Adrian Abela.
AtelierEight joined Society6 on October 21, 2014.