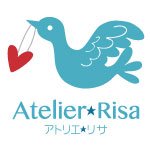 Atelier Risa
Hi, there! My name is Risa Takezaki. I am the founder of Atelier Risa, an illustration and design brand. I used to live in Columbia, Missouri, USA. I miss people and culture there very much! I am a paper cut artist, illustrator and surface designer in Japan now. My book / Template Book for Paper Cut "SHIAWASE WO HAKOBU KAWAII KIRIE", Japan Publications, Inc. / / / My website: www.risatakezaki.com / / / Social: Twitter https://twitter.com/Risa_Takezaki Instagram https://www.instagram.com/risa_takezaki/ Facebook https://www.facebook.com/RisaTakezakiPapercut/ Contact: r.takezaki@gmail.com Atelier Risa joined Society6 on May 26, 2017
More
Hi, there! My name is Risa Takezaki. I am the founder of Atelier Risa, an illustration and design brand.
I used to live in Columbia, Missouri, USA. I miss people and culture there very much! I am a paper cut artist, illustrator and surface designer in Japan now.
My book / Template Book for Paper Cut "SHIAWASE WO HAKOBU KAWAII KIRIE", Japan Publications, Inc. / / / My website: www.risatakezaki.com / / / Social: Twitter https://twitter.com/Risa_Takezaki Instagram https://www.instagram.com/risa_takezaki/ Facebook https://www.facebook.com/RisaTakezakiPapercut/
Contact: r.takezaki@gmail.com
Atelier Risa joined Society6 on May 26, 2017.