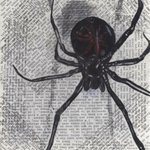 Atticus Davis
I am a visual artist and published poet. Check me out:
http://goodgravity.tumblr.com http://atticusdavis.blogspot.com http://www.quimbys.com/store/435 http://www.soundcloud.com/atticusdavis
If you like my work and would like to commission me, call me:
(408) 396 2968
I specialize in show posters, album covers, and book covers.
Read more
Atticus Davis's Store
Filter
You are currently on society6.com.