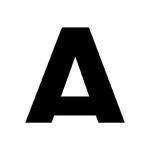 Attitude Creative
Attitude Creative is a small creative studio established by Dominic & Evgeniya Righini-Brand specialising in graphic design, large format imagery, pattern design and creative printed products. We are currently based in Sleaford, UK and open to international collaborations and projects. Website: www.attitudecreative.co.uk Facebook: http://www.facebook.com/attitudecreative Instagram: https://www.instagram.com/attitudecreative/ Behance: http://www.behance.net/attitudecreative Twitter: http://twitter.com/attitude_cr Pinterest: https://www.pinterest.com/attitudecr/ Attitude Creative joined Society6 on May 22, 2011
More
Attitude Creative is a small creative studio established by Dominic & Evgeniya Righini-Brand specialising in graphic design, large format imagery, pattern design and creative printed products.
We are currently based in Sleaford, UK and open to international collaborations and projects.
Website: www.attitudecreative.co.uk
Facebook: http://www.facebook.com/attitudecreative
Instagram: https://www.instagram.com/attitudecreative/
Behance: http://www.behance.net/attitudecreative
Twitter: http://twitter.com/attitude_cr
Pinterest: https://www.pinterest.com/attitudecr/
Attitude Creative joined Society6 on May 22, 2011.