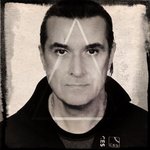 Alexander Gate
Mystik Mask Art
Welcome to the vibration of Mystic Mask drawings. We will explore deeper aspects of our being, and open doors for new possibilities to enter the dimension we are in now.
These drawings are a form of vibration or energy which is transformed into a physical drawing that carries a message. This message will be different for each person, because we all have our own outlook on life.
Focus on the drawing and try to see and feel something in them, just like looking at clouds and noticing different shapes. Then notice the feeling that you are experiencing. Imagine putting the Mystic Mask on, and what that will bring into your experience: freedom of expression, changed personality, your real self emerging, seeing the world in a different way. You might benefit from a number of unexpected insights.
Use Mystic Masks as a point of attraction; they are the key to the door to your higher self, where you will find a field of infinite possibilities. Focus your attention on the details of the mask and stay with it for a period of time that feels comfortable for you. You could use them in the same way as a Mandala to relax and bring insights to your conscious presence. Mystic Masks are as wise as your infinite being is. Become conscious of your importance and of the truths you hold in your heart.
Read more