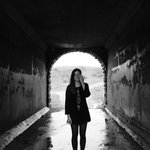 AudArt
Appalachian State University Art Department Alumni. Lover of all things creative, crazy into anything dealing with the great outdoors, and passionate about volunteering free time to any worthy cause. I'd love if you checked out my art and appreciate and welcome any comments or questions! Shows: Artistic Rebuttal Appalachian State University 2012 Art Expo 2013, Turchin Center for the Visual Arts Nth Gallery Miniature Show, 2014 Patagonia "Vote For the Environment" Campaign, 2014 Smith Gallery Senior BFA Show, 2015 Check out my blog: http://www.awkwardlycaptivating.wordpress.com AudArt joined Society6 on October 8, 2014
More
Appalachian State University Art Department Alumni. Lover of all things creative, crazy into anything dealing with the great outdoors, and passionate about volunteering free time to any worthy cause. I'd love if you checked out my art and appreciate and welcome any comments or questions!
Shows: Artistic Rebuttal Appalachian State University 2012 Art Expo 2013, Turchin Center for the Visual Arts Nth Gallery Miniature Show, 2014 Patagonia "Vote For the Environment" Campaign, 2014 Smith Gallery Senior BFA Show, 2015
Check out my blog: http://www.awkwardlycaptivating.wordpress.com
AudArt joined Society6 on October 8, 2014.