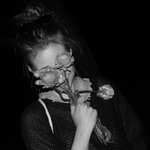 austeja saffron
About Austeja saffron
Hallo, my name is Austeja. Thanks for visiting my society6 profile :) Creation is a part I understand the most; it expresses me and my ideas in the best way; My passion is to create exquisite and original objects. However, I do not limit myself only for product development. I testing all sorts of design trends. Here you can see my graphic design experiments. I like to manage graphical composition expression means: stain, tone, line and facture, also to decorate realistic motifs, draw by hand and combine classic graphics with illustration.
I'm available for freelance projects, workshops, cooperation and practitioners in the field of product development, commissions for editorial, surface pattern design and collaborations.
Feel free to contact me with any questions you may have.
You can reach me at aplatukyte@gmail.com
LINKS TO MY PAGES:
FB page :
https://www.facebook.com/austeja.saffron
twitter :
https://twitter.com/austejasaffron
behance :
http://www.behance.net/austejasaffron
TUMBLR :
http://austejasaffron.tumblr.com/
wanelo :
http://wanelo.com/austejasaffron
blog:
http://austejasaffron.blogspot.com/
Austeja Saffron joined Society6 on October 28, 2011.