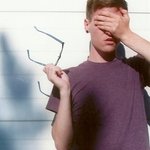 Austin Powe
About Austin Powe
Austin is a designer and illustrator living in Eugene, Oregon. He's primarily interested in typography, storytelling, donuts, new notebooks, and corgis.
See what he's up to at blog.austinpowe.com or if you have any questions (or even just want to chat art) tweet at @yo\_powe.
Austin Powe joined Society6 on March 17, 2013.