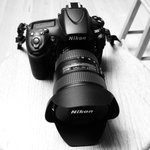 Austin Recio
My name is Austin Recio and I am a student who does photography in my free time. I love landscapes and city shots, so that's my focus. Check out my work and if you decide to buy prints it helps a lot! Thanks. http://www.austinreciophotography.com/ Austin Recio joined Society6 on January 1, 2014
More
My name is Austin Recio and I am a student who does photography in my free time. I love landscapes and city shots, so that's my focus. Check out my work and if you decide to buy prints it helps a lot! Thanks.
http://www.austinreciophotography.com/
Austin Recio joined Society6 on January 1, 2014.
Austin Recio's Store
63 results
Filter