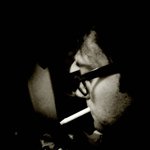 Richard G. Auxilio
About Richard G. Auxilio
self-taught film photography and darkroom processing: ongoing experimentation and further understandings of theories in either several subjects such as light and shadow, aesthetics/anti-aesthetics, semiotics and organic abstracts withing a fine art medium. All images transferred from 35mm, medium or large negatives via a film scanner.
www.richardauxilio.com
www.auxiliofaux.tumblr.com
http://about.me/auxiliofaux
© 2011-2013auxiliofaux
please message me at my tumblr blog if purchasing a print, will love to send you a thanks
and possibly an added gift if any.
Richard G. Auxilio joined Society6 on November 20, 2012.