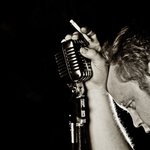 Justin Alan Casey
Justin Alan Casey is a 33 year old photographer, graphic designer, filmmaker, and musician. His love for photography really started about 13 years ago after receiving some cameras from his late uncle, who was an amazing underwater photographer. Justin studied photography at various schools and independently. He feels his independent studies has proved to be more useful. The main reason being is that on his own he was able to develop his own personal style and vision. As Justin began studying photography he began to branch out into other areas which were related to photography such as graphic design, and filmmaking. He began designing posters, cd covers, T-shirts, along with writing, directing, shooting, and editing no budget short films. Justin has won awards in all areas along with being published in various magazines and newspapers. Justin's main interest lies in fine art, but he does not solely restrict himself to it. He also does traditional portraiture, commercial, photo restoration, and other photographic, design, and video and audio services. Along with his photography, design, and film, music plays a huge role in his life. Justin plays guitar, banjo, upright bass, drums and other various instruments. He spent years touring with his band Carolina Still. Recently he has decided to break away and concentrate on his solo music along with his other art endeavors. Justin writes composes and records his own music. He has also recorded music for other bands and artists as well. Justin's comment on his work was: "I want my work, that being my photography, design, film, and music to invoke feeling and emotion. If my work aims to achieve anything, it is to deliver people from the limited ways in which they see and feel." Justin Alan Casey joined Society6 on May 9, 2014
More
Justin Alan Casey is a 33 year old photographer, graphic designer, filmmaker, and musician. His love for photography really started about 13 years ago after receiving some cameras from his late uncle, who was an amazing underwater photographer. Justin studied photography at various schools and independently. He feels his independent studies has proved to be more useful. The main reason being is that on his own he was able to develop his own personal style and vision.
As Justin began studying photography he began to branch out into other areas which were related to photography such as graphic design, and filmmaking. He began designing posters, cd covers, T-shirts, along with writing, directing, shooting, and editing no budget short films. Justin has won awards in all areas along with being published in various magazines and newspapers. Justin's main interest lies in fine art, but he does not solely restrict himself to it. He also does traditional portraiture, commercial, photo restoration, and other photographic, design, and video and audio services.
Along with his photography, design, and film, music plays a huge role in his life. Justin plays guitar, banjo, upright bass, drums and other various instruments. He spent years touring with his band Carolina Still. Recently he has decided to break away and concentrate on his solo music along with his other art endeavors. Justin writes composes and records his own music. He has also recorded music for other bands and artists as well.
Justin's comment on his work was: "I want my work, that being my photography, design, film, and music to invoke feeling and emotion. If my work aims to achieve anything, it is to deliver people from the limited ways in which they see and feel."
Justin Alan Casey joined Society6 on May 9, 2014.