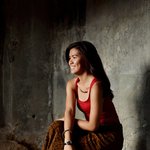 Ayen dela Torre
grew up in a home of heroes. My father is a revolutionary who fought for the freedom of the people during Martial Law. My mother is a feminist who sought to empower women. Their lives motivate me to pursue my own advocacy. I graduated with a degree in Psychology and worked as a corporate trainee for a multinational company. In 2014, I quit my job and joined a global community at International People's College in Denmark. Since then, I continue to expose myself to different realities that challenge and enrich my views. I created a travel planner with a friend. I joined a film crew and made a documentary about music in the Philippines for Discovery Channel Asia. I continue to develop my passion for travel, photography and storytelling through collaborations with inspiring people. I am currently involve in projects that promote sustainable tourism and community development. I am starting to define for myself what it means to do what you love and I'm enjoying every minute of it. If you are interested with my images or you just want to share a conversation, email me at larainedelatorre@gmail.com and visit my personal website at ayendelatorre.com Ayen dela Torre joined Society6 on February 21, 2015
More
grew up in a home of heroes. My father is a revolutionary who fought for the freedom of the people during Martial Law. My mother is a feminist who sought to empower women. Their lives motivate me to pursue my own advocacy.
I graduated with a degree in Psychology and worked as a corporate trainee for a multinational company. In 2014, I quit my job and joined a global community at International People's College in Denmark. Since then, I continue to expose myself to different realities that challenge and enrich my views.
I created a travel planner with a friend. I joined a film crew and made a documentary about music in the Philippines for Discovery Channel Asia. I continue to develop my passion for travel, photography and storytelling through collaborations with inspiring people. I am currently involve in projects that promote sustainable tourism and community development.
I am starting to define for myself what it means to do what you love and I'm enjoying every minute of it. If you are interested with my images or you just want to share a conversation, email me at larainedelatorre@gmail.com and visit my personal website at ayendelatorre.com
Ayen dela Torre joined Society6 on February 21, 2015.
Ayen dela Torre's Store
7 results
Filter