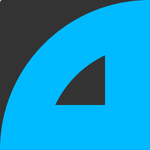 Azdion
We're people with a passion for stories. We love fiction, especially scifi and fantasy, created by independent storytellers. We are Azdion.
🌀 Want more? See what these stories are all about:
http://www.azdion.com/ ● http://blog.azdion.com/
Check out our stories for free at Azdion, then hop over to the blog for updates, resources, and more.
🌀 Can't find what you're looking for here? Try one of these:
Selz: https://azdion.selz.com/ Teepublic: https://www.teepublic.com/user/azdion Redbubble: https://www.redbubble.com/people/azdion Bandcamp: https://azdion.bandcamp.com/
By purchasing from us, you're directly supporting independent storytellers! Thanks! Not only that, you're helping us make more stories, refine our skills, and create storytelling resources to help others as we learn new things. Dang, give yourself a high five!
🌀 Connect with us:
Tumblr: http://azdion.tumblr.com/ Twitter: https://twitter.com/Azdion deviantART: http://azdion.deviantart.com/ Facebook: https://facebook.com/Azdion Google+: https://plus.google.com/+azdion Youtube: http://www.youtube.com/c/azdion Vimeo: http://www.vimeo.com/azdion
If you like what we're doing, let's keep in touch! Get news, resources, and updates from us right on your social dashboards.
Read more