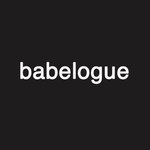 babelogue
Maria Paredes is an emerging artist from Los Angeles. Born in Santa Monica in 1984, she is a graduate of the School of the Museum of Fine Arts in Boston, and also studied at the California College of the Arts in Oakland and San Francisco. Her work is mixed media, though she is at her core a painter. She incorporates photography, both her own and found, as well as a rich palette of papers, textures, inks, and adhesives to create rich, multi-dimensional worlds. https://ello.co/mariaparedes To view and or purchase orginal paintings go to http://mariaparedes.bigcartel.com/ babelogue joined Society6 on November 29, 2016
More
Maria Paredes is an emerging artist from Los Angeles. Born in Santa Monica in 1984, she is a graduate of the School of the Museum of Fine Arts in Boston, and also studied at the California College of the Arts in Oakland and San Francisco. Her work is mixed media, though she is at her core a painter. She incorporates photography, both her own and found, as well as a rich palette of papers, textures, inks, and adhesives to create rich, multi-dimensional worlds.
https://ello.co/mariaparedes
To view and or purchase orginal paintings go to http://mariaparedes.bigcartel.com/
babelogue joined Society6 on November 29, 2016.
Tapestries by babelogue
2 results
Filter