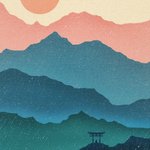 Bacht
Hi hello there :) I am a graphic designer and illustrator. I create design and illustration art printed on t-shirt. Most of my design style is vintage, hipsters, street art, abstract, geometrics, and some of them is a little bit pop surrealism. I like all kind of visual art. I hope you like my works too :). Thank you, Bacht joined Society6 on January 17, 2015
More
Hi hello there :)
I am a graphic designer and illustrator. I create design and illustration art printed on t-shirt. Most of my design style is vintage, hipsters, street art, abstract, geometrics, and some of them is a little bit pop surrealism.
I like all kind of visual art. I hope you like my works too :).
Thank you,
Bacht joined Society6 on January 17, 2015.