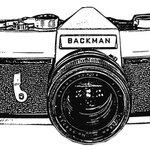 BackmanPhoto
Steve Backman is a photographer based in the Greater Toronto Area.
He trains his lens on all sorts of subjects and enjoys making the simple into something sublime.
Check out his website at www.backmanphoto.com & feel free to make requests for which images he should offer on Society6 next.
Read more
BackmanPhoto's Store
Filter
You are currently on society6.com.