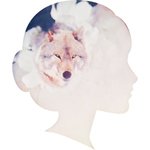 Bad Wolf Works
"Bad Wolf Works" isn't just a name, it's a goal as an artist to work at what I love and create things. I work primarily on abstract digital paintings and pattern design, but you may see a few different things from Bad Wolf Works! http://BadWolfWorks.com http://instagram.com/badwolfworks Bad Wolf Works joined Society6 on December 26, 2016
More
"Bad Wolf Works" isn't just a name, it's a goal as an artist to work at what I love and create things. I work primarily on abstract digital paintings and pattern design, but you may see a few different things from Bad Wolf Works!
http://BadWolfWorks.com http://instagram.com/badwolfworks
Bad Wolf Works joined Society6 on December 26, 2016.