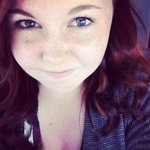 bailey harper
im a 16 year old girl from the burning depths of hell (arizona) who absolutely loves art. my favorite artist is Jeremy Mann - his oil paintings are amazing and beautiful im a huge nerd aka. sherlock, doctor who, the works! :) bailey harper joined Society6 on September 9, 2013
More
im a 16 year old girl from the burning depths of hell (arizona) who absolutely loves art.
my favorite artist is Jeremy Mann - his oil paintings are amazing and beautiful
im a huge nerd aka. sherlock, doctor who, the works! :)
bailey harper joined Society6 on September 9, 2013.
bailey harper's Store
28 results
Filter