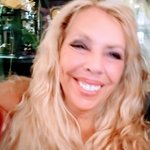 DjBaileyArt
Designer, Illustrator. Proud to be a Featured Artist.
I believe in channeling my creative urges in order to produce unique artwork in Tavares. My inspiration for my work is the miracle of life. City Chic Designs is born out of a combination of my education, training and experience, which allows my perspective as an artist to remain traditional yet contemporary. Art is how I battle against the indifference of humans and offer new ways of viewing the world.
Designing unique and visually dramatic artwork for a vibrant stylish home with City Chic Designs.
Illustrations are vibrantly colorful and imaginative that bring a smile of joy to a child's room.
Please enjoy!
All Rights Reserved. It is for sale only and is copyrighted to Art By Bailey and, as such, is protected by US and International Copyright laws. Do not download Copy Or Paste, printing, copying or reproducing in any way. It is illegal to do so and all infringements are pursued to the full extent of the law.
Read more