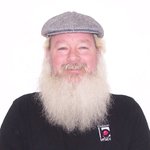 Stretch Clendennen
I'm a balloon artist and a photographer who loves to travel and take photos. I sometimes use my balloon art to create fun photos of balloon animals and other sculptures. Nature, animals, and landscapes are some of my favorite subjects to photograph.
Read more
Stretch Clendennen's Store
Filter
You are currently on society6.com.