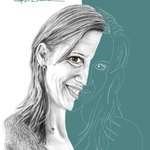 Barbara_Baumann_Illustration
Hey guys, I am an Austrian artist and illustrator. After great experiences in the Marketing and Database sector, I finally realised that I simply need to follow my enthusiasm and fascination for drawing and illustrating. Love to see all this awesome artwork here on the platform! I do fashion illustration as well as editorial illustration, illustrative branding and infographics. In drawing classes I teach the participants how start drawing and how to proceed when drawing humans and animals. For updates, you're welcome to follow me on: HOMEPAGE: www.baumann-illustration.at BEHANCE: https://www.behance.net/barbara_bab017 FACEBOOK: https://www.facebook.com/baumannillustration INSTAGRAM: https://www.instagram.com/baumann_illustration/ Barbara_Baumann_Illustration joined Society6 on August 3, 2015
More
Hey guys, I am an Austrian artist and illustrator. After great experiences in the Marketing and Database sector, I finally realised that I simply need to follow my enthusiasm and fascination for drawing and illustrating. Love to see all this awesome artwork here on the platform!
I do fashion illustration as well as editorial illustration, illustrative branding and infographics. In drawing classes I teach the participants how start drawing and how to proceed when drawing humans and animals.
For updates, you're welcome to follow me on:
HOMEPAGE: www.baumann-illustration.at BEHANCE: https://www.behance.net/barbara_bab017 FACEBOOK: https://www.facebook.com/baumannillustration INSTAGRAM: https://www.instagram.com/baumann_illustration/
Barbara_Baumann_Illustration joined Society6 on August 3, 2015.