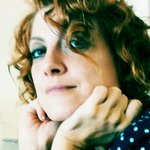 Barbara Bongini
Barbara il collaborating since many years as an illustrator for children books with the most important publishing companies in Italy and foreign countries. Barbara is also the author of some children game book series (sagomati - shaped). for the publishing house Giunti Kids " taschine e sorpese (pockets and surprises)". and an album about modern art, suitable for children by Castoro Publishing "Trova e scopre l'arte nelle cose di ogni giorno (Find and discover art in everyday things .)" In 2014 Barbara won the award as an illustrator of the year for the magazine "Highlights High Five. Barbara illustrations are of various genres and targets, succeeding so to cover a Editorial range. Often she participates in various workshops with children. Barbara publish with Giunti Editore, Lapis, Rizzoli, Il Castoro, Edizione el ed Inaudi Ragazzi, Piemme, San Paolo Edition, Ladybird, Usborne, Scholastic and Clementoni. In January 2016 Barbara has created its own line of jewelery that will be placed from the autun-winter season this year. Barbara Bongini joined Society6 on April 15, 2016
More
Barbara il collaborating since many years as an illustrator for children books with the most important publishing companies in Italy and foreign countries.
Barbara is also the author of some children game book series (sagomati - shaped). for the publishing house Giunti Kids " taschine e sorpese (pockets and surprises)". and an album about modern art, suitable for children by Castoro Publishing "Trova e scopre l'arte nelle cose di ogni giorno (Find and discover art in everyday things .)"
In 2014 Barbara won the award as an illustrator of the year for the magazine "Highlights High Five.
Barbara illustrations are of various genres and targets, succeeding so to cover a Editorial range.
Often she participates in various workshops with children.
Barbara publish with Giunti Editore, Lapis, Rizzoli, Il Castoro, Edizione el ed Inaudi Ragazzi, Piemme, San Paolo Edition, Ladybird, Usborne, Scholastic and Clementoni.
In January 2016 Barbara has created its own line of jewelery that will be
placed from the autun-winter season this year.
Barbara Bongini joined Society6 on April 15, 2016.