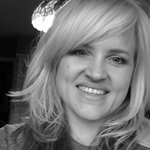 Barbara Kilgore
Hey everyone. My name is Barbara Kilgore. I got started in art as a young child and have been making art my whole life. I have a BFA in Ceramics and Sculpture from Auburn University, and an MFA and Ceramics and Sculpture from The University of Alabama. I have recently began illustrating children's books and am enjoying it tremendously. The bulk of my artwork is in ceramics and sculpture but that is quickly changing. My illustration work is starting to influence my sculpture and I am excited to see where they both lead. I teach art full time at Northeast Alabama Community College and do illustration work on the side. I make art because I have to. It is as much a part of my day as eating. My work has been both locally, nationally and internationally show and is in many private collections, and has been featured in several magazines. https://www.facebook.com/lakeviewstudio You can checkout more of my work at Lakeview Pottery on Facebook Barbara Kilgore joined Society6 on March 2, 2015
More
Hey everyone. My name is Barbara Kilgore. I got started in art as a young child and have been making art my whole life. I have a BFA in Ceramics and Sculpture from Auburn University, and an MFA and Ceramics and Sculpture from The University of Alabama. I have recently began illustrating children's books and am enjoying it tremendously. The bulk of my artwork is in ceramics and sculpture but that is quickly changing. My illustration work is starting to influence my sculpture and I am excited to see where they both lead.
I teach art full time at Northeast Alabama Community College and do illustration work on the side. I make art because I have to. It is as much a part of my day as eating. My work has been both locally, nationally and internationally show and is in many private collections, and has been featured in several magazines.
https://www.facebook.com/lakeviewstudio
You can checkout more of my work at Lakeview Pottery on Facebook
Barbara Kilgore joined Society6 on March 2, 2015.