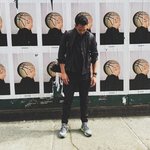 Barbarica
EVERYTHING HAS AN ORIGIN, OURS IS QUITE SIMPLE. THE IDEA FOR BARBARICA WAS INITIALLY DERIVED FROM OUR LOVE FOR MUSIC AND ART. T WAS FIRST SPARKED, PARTAKING IN MUSIC FESTIVALS AND NOTICING HOW PEOPLE FROM VAST CULTURES, CAN UNITE WITH A COMMON GOAL: COME TOGETHER AND BECOME ONE. CARRY THE LOVE AND EUPHORIA BROUGHT BY MUSIC AND FESTIVALS INTO EVERYDAY LIFE. SEEK ADVENTURE. TO BE CLICHE, LIVE YOUR LIFE TO ITS CREATIVE FULLNESS, THROUGH MUSIC, ART, INNOVATION, INTELLIGENCE AND INTELLECT. IT IS OUR STRUGGLE CLASHING WITH OUR PASSIONS, HOW WE VIEW OURSELVES IN PAINTINGS, IT IS OUR INNER DEMONS BEING REPRESENTED BY DESIGNS THROUGH OUR OUTLOOKS ON LIFE AND HOW SO FAR WE HAVE FELT OUR PURPOSE IS ALL ABOUT. BARBARICA IS OPEN TO INTERPRETATION, THERE IS NO RIGHT OR WRONG JUST GRAY... STARVING YET FULL... IT IS A SORT OF CEREBRAL COMPLEX WE ALL GO THROUGH AT DIFFERENT STAGES IN OUR LIFE. BARBARICA IS HEARING COLORS AND SEEING SOUNDS. WE ARE A STREET/CASUAL WEAR BRAND THAT BELIEVES IN THE MODERN HUSTLE WITH A TWIST OF ANTIQUITY. WE ARE THE APPAREL COMPANY FOR THE MODERN SAVAGE... THE RELENTLESS GO-GETTERS.
BARBARIAN WARRIORS, THIS IS WHO WE ARE. THIS IS WHAT SOCIETY HAS BRED US TO BE. WORKING MEN AND WOMEN ON THE GRIND BY DAY, SAVAGES BY NIGHT. AND JUST LIKE THOUSANDS OF YEARS AGO, THOSE WHO BECAME THE FITTEST, SURVIVED THE LONGEST. THE ONLY DIFFERENCE IS THAT, INSTEAD OF FIGHTING WITH KNIVES AND SPEARS, WE FIGHT WITH EDUCATION AND EXPERIENCES, TO PROVIDE FOR OUR FAMILIES AND OURSELVES. BUT DON'T GET RID OF THOSE KNIVES AND SWORDS JUST YET, TRENDS HAVE PROVEN TO BE CYCLICAL. AT THE RATE THIS ECONOMY IS GOING, IT'S ONLY A MATTER OF TIME BEFORE WE PULL OUR WEAPONS OUT FROM BENEATH OUR BEDS.
BARBARICA IS THE LATIN ROOT WORD DERIVED FROM 'SAVAGE'. SAVAGE, EXACTLY WHAT YOU NEED TO BE IN ORDER TO MAKE IT IN THIS COMPETITIVE WORLD. BARBARICA IS A STATE OF MIND AND BEING, A BRAND THAT PROMOTES ONE THING: SELF-ACCEPTANCE OF INDIVIDUALITY AND CULTURE. WHEN THIS IS ACHIEVED, A SENSE OF CONFIDENCE EMPOWERS YOU TO LEARN, MOTIVATES YOU TO KEEP PERSEVERING, WHILE KEEPING AN OPEN MIND TO NEW IDEAS AND ADVENTURES. BARBARICA WAS CREATED TO REPRESENT PEOPLE LIKE YOU. PEOPLE WHO ARE HUNGRY FOR SUCCESS WHILE PASSIONATE ABOUT LIFE, AND EVERYDAY GRINDERS WHO WORK HARD IN ORDER TO PLAY EVEN HARDER.
Read more