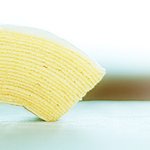 baumkuchenpower
Hello, I am baumkuchenpower~ Thank you for visiting my Society6 store. Here you can find photographic prints taken by me with my sweet 35mm Bessaflex, cute TLR Walzflex and madly serious Nikon. My latest passion is making photographic patterns. Hope you will find something special for you! x bp baumkuchenpower joined Society6 on January 29, 2014
More
Hello, I am baumkuchenpower~ Thank you for visiting my Society6 store. Here you can find photographic prints taken by me with my sweet 35mm Bessaflex, cute TLR Walzflex and madly serious Nikon. My latest passion is making photographic patterns.
Hope you will find something special for you! x bp
baumkuchenpower joined Society6 on January 29, 2014.