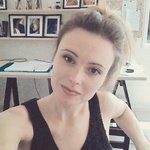 Baylewis
Welcome to (250) Studios! Our store displays the artwork of Canadian artist Bailey Lewis. The inspiration for these pieces and products was college dormitories, and the need to create a not only livable, but engaging space for college students to make their own. The range of colors is designed to supplement and compliment the ever-varying shades of college dorm rooms, and to come together to create a bright and comforting environment. Our philosophy here at (250) Studios is that every space can be bright and beautiful, and that no matter your circumstance you should feel that your living space represents who you are. What better way to express yourself than your home decor? College residences are notoriously bland, but we believe with a little love, any room can be your favorite place to sit back and relax. We hope you enjoy the pieces, and are always looking for feedback so please feel free to leave comments on what you see, and what you would like to see in the future! Baylewis joined Society6 on March 25, 2016
More
Welcome to (250) Studios!
Our store displays the artwork of Canadian artist Bailey Lewis. The inspiration for these pieces and products was college dormitories, and the need to create a not only livable, but engaging space for college students to make their own. The range of colors is designed to supplement and compliment the ever-varying shades of college dorm rooms, and to come together to create a bright and comforting environment.
Our philosophy here at (250) Studios is that every space can be bright and beautiful, and that no matter your circumstance you should feel that your living space represents who you are. What better way to express yourself than your home decor?
College residences are notoriously bland, but we believe with a little love, any room can be your favorite place to sit back and relax. We hope you enjoy the pieces, and are always looking for feedback so please feel free to leave comments on what you see, and what you would like to see in the future!
Baylewis joined Society6 on March 25, 2016.