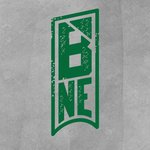 Beast from the Northeast
Beast from the Northeast is the design moniker of Kevin Zwirble. It's an an art and design brand fueled by a passion for type, illustration and sport. Inspired by teams that band together, individuals who go beyond the call of duty, and those eager to release the beast. Beast from the Northeast joined Society6 on December 10, 2013
More
Beast from the Northeast is the design moniker of Kevin Zwirble. It's an an art and design brand fueled by a passion for type, illustration and sport.
Inspired by teams that band together, individuals who go beyond the call of duty, and those eager to release the beast.
Beast from the Northeast joined Society6 on December 10, 2013.
Beast from the Northeast's Store
118 results
Filter